Maeby's Current Characters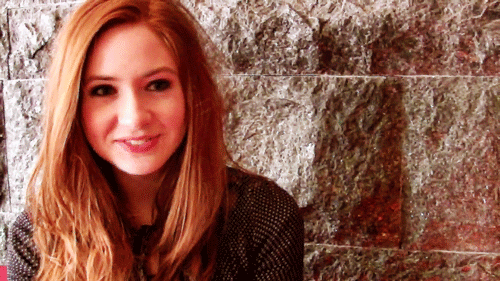 With a crass sense of humor and an appetite for a hearty laugh, Dot lives a robust life full of jokes and off-color fun. She is prone to petty thievery, but she always returns objects stolen (usually in hilarious ways). She is fiercely loyal to those who have earned her trust, but has no time for those who are overly-sensitive to her sometimes mean sense of humor.

Dot trains hard and takes her work seriously, despite having a good time with her colleagues. She spends every morning in the gym, following a rigorous routine that her father and brother ingrained into her. She loves to run, but also does weight training to keep herself lean and strong. Her profession requires her to be in top physical form, and she doesn't take a day off.

You either love her or you wish she would go away, there probably is no in between. Dot simply is who she is, and you'll rarely get an apology out of her for it. Her intention is never to hurt someone's feelings, but she honestly thinks that people need to toughen up. Words are just words, right? And everyone should be able to laugh at themselves!


Possible Plots

Dot is a Half-Blood whose father is a MET detective and whose brother is in the RAF. She may have friends, enemies or acquaintances from both the Wizarding World or the Muggle World. She's a very outgoing character, so I expect her to have many connections. If you play one of her current flatmates, please don't hesitate to talk to me about their relationships! Anyone in her year at Hogwarts is also a very huge possibility for existing relationships. Anything you think of, let me know!


Current Threads

Sharing is Caring - Belle as

Kieran


Are You My Mummy? - Belle as

Gavi


Round We Go - MD as

TBD


On a Desert Island - Nyarla as

Cho


Quodpot Shindig - GROUP as

Hitwizards and Co.


Training Day - SusieQ as

Billy

Dot Roscoe


Chiara is a quiet, soft-spoken young lady who looks far younger than she actually is. She is constantly mistaken for a girl fresh out of her schooling, which she never corrects. Though terrified of getting too close to men these days, Chiara is inherently polite and almost incapable of a rude word. It would take a great deal for her to finally tell someone to leave her alone. She can be rather mousy that way.

Having severed most of her friendships in the years following her graduation, Chiara is back at the ground floor of making friends again. She was once quite popular, but her estrangement from that world pushed most of her friends away. Now, as more and more old friends are running into her at the Ministry, it is an anxious undertaking reignited those friendships. They inevitably ask about Joey--and she inevitably feels the need to lie for her own pride.

Chiara has made a full recovery by all appearances, but she still aches from what was done to her. The mental and emotional abuse of her former relationship has taken a definite toll on her, and reflects in her social behaviors. She is more timid, less open to risk-taking, and given to anxiety. None of these things were characteristic of her during her youth.

The worst part? She would probably fall for him all over again. She cries herself to sleep, wishing he would come back to her and make things alright.


Possible Plots

Chiara lost contact with most, if not all, of her Wizarding friends during her relationship with the Muggle. Anyone could drift back into her life and how you choose to have them perceive her is up to you. I'm sure there were rumors about her Muggle affair, his disappearance, her return to her family home, etc. Some may snuff her, others may just want gossip and still others may just want to reignite an old friendship.

Another thing I have been considering is to have someone play her Muggle fellow. It could be interesting for him to run into her, not remembering her or their six-year relationship. I'd be interested in playing that out and seeing what becomes of it. Would he fall for her all over again? Would he be his same horrible self, or has something changed him since then? Etc.


Current Threads

Careful What You Wish - Jeffrey as

Arnold


Billywig Bash - Nemo as

Sara


Get Outta the Clouds - VeNox -

Basil




Completed Threads

Finders Keepers - Twufoo as

Kingsley

Chiara de Piero

Ren is a fairly easy-going guy with a strong sense of curiosity that can sometimes lead him into unfavorable situations. He is somewhat accident prone, mildly awkward, and forever second-guessing himself. He believes that the ends justify the means, but while he is good-intentioned, he often does slightly wicked things in the name of good.


Possible Plots

Ren (and Chiara) have two older brothers that anyone is welcome to play. One is a professional Quidditch player and the other is a published author and radio personality--probably a sports caster? Ren doesn't have a great relationship with either of them, due to how different he is to them. Ren probably has a great deal of friends from all walks of life, because he's a very easy-going dude. He's fascinated with Muggles so if you have a Muggle, you might consider a pre-existing friendship that probably began with him weirdly inspecting something Muggle-y about you? I'm sure he also has a few people that dislike him. For one thing, he is a huge blood-traitor. He's not even welcome at his own family home anymore, as his parents are blood-purists. For another, he can sometimes do truly wicked things and not believe they were wicked... that can create some bad ties, you know?


Current Threads

Let My People Go - Twu as

Gracie & Charlie


Lawn Ornaments - Winter as

Blaise




Completed Threads

But It's Only Two Floors Down - Charity as

Astoria

Ren de Piero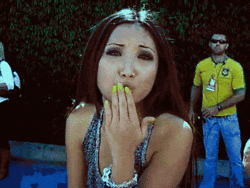 Istra is incredibly smart, but she chooses to keep her sharp intellect to herself these days. She is more interested in fashion than science. She knows her parents would only approve of her dating a suitable Asian, preferably Thai or Hmong, but she can't bring herself to be attracted to anyone that would find her parents' approval. She is, in her own way, rebelling against her upbringing. She can be rather wild at times, and cannot hold her drink for anything. She doesn't care what anyone thinks of her, except her parents.

Istra is not a kind person. She has a nasty habit of holding people to impossible standards, just as she has been held to the same. She is a bit of a perfectionist, and has no tolerance for slothfulness. There are times she can be ridiculously shallow or callous, tossing insults without filter. She is aware that she is smarter than you, and doesn't feel the need to respect anyone who doesn't demand it of her. She comes off as being a spoiled snob, and while she certainly hasn't had a rosy life, she has wanted for nothing and has never known what it is to be without support.

To her friends and allies, she is warm and affectionate. Istra is a very intimate individual. She is prone to touching and hugging those she admires, be they friends or companions. She isn't shy in any way, though she can grow quiet when she is unhappy with a situation or a person.


Possible Plots

Istra is a Muggle Born who attended regular courses during her holidays, so she is bound to have met some Muggles during those times. She did have friends whilst attending Hogwarts, but she was an extremely driven pupil who had a huge amount of coursework, so I doubt that she had a booming social life. Most of her friendships will probably be newer, since graduating, though surely some could have started in her younger years and only gotten more close after graduation. I'm very open to anything. You coudl even play her family if you so desired.


Current Threads

Standard Procedure - Trish as

Basil

Istra Khang


Daphne is completely unassuming to the point of being perpetually oblivious. She is your quintessential airheaded blonde and she is truly the reason why there are so many blonde jokes. Daphne has an aptitude for social endeavors, but that seems to be where her intelligence finds its end. In spite of (or perhaps due to?) being guileless, Daphne is a kind-hearted girl who thrives off of attention and affection. She pursues

good

feelings without pretense or guilt. And she loves. You can probably call it other things: infatuation, attention-seeking, desperation, sluttiness. But at it's purest roots, Daphne simply loves the company of others. She loves when people laugh, even if it is at her expense. She loves affection in all of its many forms. She probably loves you. Unless, of course, you're mean to her.


Possible Plots

If you attended school with Daphne, you most certainly know who she is. She is one of the elite group of Pureblooded Slytherins which include Draco Malfoy, Blaise Zabini, Pansy Parkinson, and Millicent Bulstrode. While she isn't as mean-spirited as her close friends, she certainly never stood up for you or anyone else that fell prey to their bullying. She might not have understood the insults but she always knew whose side she was on--their side.

Anyone at the Ministry would also have reason to know of Daphne, now that she's the Welcomewitch at the St. Mungo's On-site Clinic. We can whip up any plots you can dream!

Daphne has had a

multitude

of flings with young men. She has been engaged. She has had boyfriends. She has had hook ups. If you wish to be any of these from her past, let's chat. If you wish to be an angry or bitter girlfriend of someone she's been with, bring it. Just know that if you were/are someone she was with, the relationship almost undoubtedly was short-lived and ended due to Daphne forgetting that she was

in

a relationship.


Current Threads

A Rude Wake-Up - Winter as

Blaise


Welcome! - SusieQ as

Cyrus


You Just Don't Get It - Charity as

Astoria


Trick or Treat - Multiple (Time Turner)


Completed Threads
Daphne Greengrass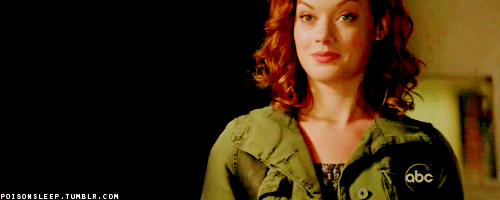 Enna continues to be the same compliant and pleasant young witch she has always been known to be. She is modest and unassuming, loyal to those she trusts and will often defer to the desires of others in order to avoid a conflict.


Possible Plots

She was a Gryffindor who got along with just about anyone, but she wasn't very notable. You may have a character that was her acquaintance during her education.

I'm open to anything but I'm not getting any plot bunnies at the moment, rawr.


Current Threads

Honey, I'm Home - Kate as

Holden


Squeaky Clean - SusieQ as

Colin




Completed Threads
Enna Keane

PLEASE TELL ME OF YOUR PLOT BUNNIES